Introducción
El pepino es una cucurbitácea de importancia agrícola a nivel mundial, tan solo en México según datos del Servicio de Información Agroalimentaria y Pesquera (SIAP), en 2014 se sembraron un total de 16,902 has. Este cultivo se establece tanto a cielo abierto como en invernadero, sin embargo los rendimientos que se obtienen bajo invernadero han hecho que esta tecnología se adopte preferentemente entre los productores. Aunque el pepino es un cultivo bastante difundido en el mundo, aún se desconocen muchas particularidades de esta especie, a continuación se mencionan una de ellas.
¿Por qué los pepinos saben amargos?
Los pepinos se hacen amargos debido a la formación de dos cucurbitacinas (compuestos terpenoides); estas dos cucurbitacinas están implicadas en el control genético de amargor en pepino, un gen dominante que produce frutos extremadamente amargos, y uno recesivo que inhibe la formación de curcurbitacinas en follaje y frutos.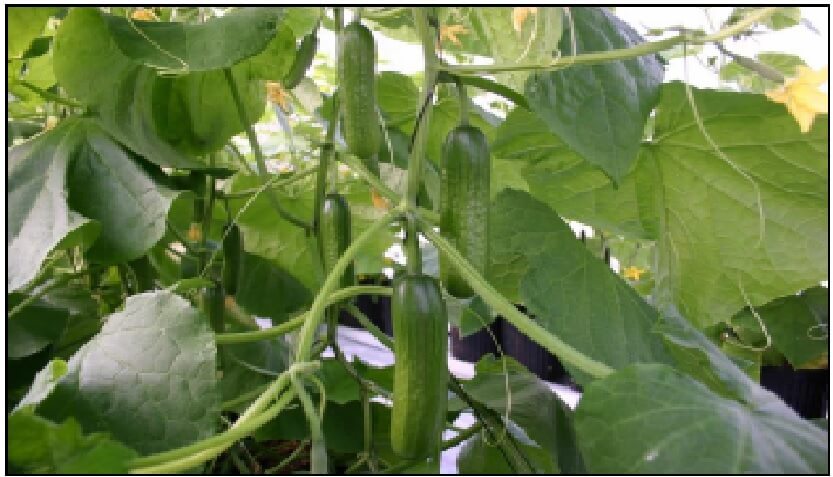 Figura 1. Las cucurbitacinas son compuetos tepenoides que se produces en las cucurbitáceas como el pepino y son las responsables del sabor amargo de los frutos
Por otro lado, una enzima llamada elaterasa, hidroliza estas cucurbitacinas para convertirlas en compuestos no amargos. Sin embargo, la actividad de esta enzima es controlada independientemente de los genes que controlan el amargor. Cada variedad de pepino contiene información genética sobre la ocurrencia o no, de frutos amargos. Es decir, variedades que cuentan con el gen dominante mencionado (Ej. Var. Paraíso). Sin embargo, en absoluto esto significa que siempre se producirán frutos amargos, ya que manteniendo actividad de la enzima elaterasa los frutos terminan siendo dulces.
Lo que hace que la enzima (elaterasa) no trabaje correctamente son las condiciones ambientales, principalmente cambios en temperatura. Existen una serie de estrategias de manejo que pueden ayudar a evitar que los pepinos no se amarguen:
Se recomienda siempre tener una alta humedad relativa, sin embargo hay que dejarla entre 60- 70 % para tampoco favorecer proliferación de enfermedades.
No almacenar el pepino con otras frutas maduras./>
Oscilación térmica de no más de 20 °C entre el día y la noche.
Evitar estrés por sequía
Manejar adecuadamente la frecuencia de riegos
Espaciamiento adecuado entre plantas
Sombreo del invernadero
Cuando las variedades susceptibles están en época de calor, a partir de los 33 o 34 °C los azúcares se unen y forman cadenas largas, es decir, almidón, que es lo que amarga (sabor a hoja de pepino). Hay variedades como Primavera o Centauro, que nunca llegan a amargar.
Otras consideraciones de las cucurbitacinas
La cucurbitacina está presente en todas las plantas de cucurbitáceas, en mayor o menor medida. Esta sustancia se acumula en tallo, follaje y en frutos. La presencia de la cucurbitacina en las plantas ha sido ampliamente discutida a lo largo de la historia, hace algunos lustros se discutió si estos compuestos eran un mecanismo de respuesta a plagas y enfermedades (Krischik, 1989), sin embargo en la líneas anteriores se explicaron las teorías con mayor fundamento en la actualidad.
La ingesta exagerada de estas sustancias puede causar intoxicación en los seres humanos, pero estas moléculas se han semi sintetizado para su estudio como posibles medicamentos, los compuestos en estudio se han obtenido de dos especies de Cucurbitaceas: Wilbrandia ebracteata Cogn. y Luffa operculata Cogn. Durán et al (2015).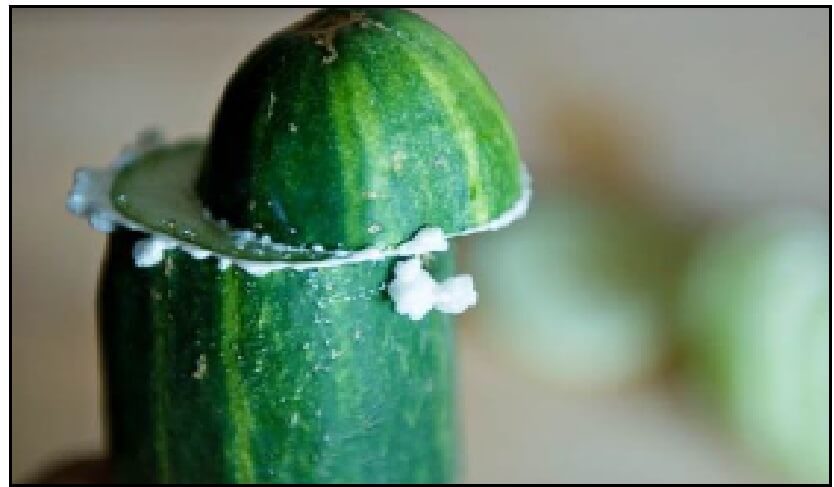 Figura 2. ¿Sabías qué?
La concentración de cucurbitacinas es mayor en la cascara y en el área de color verde claro, justo debajo de la piel, y menos probable que se encuentre en el interior del fruto
Fuentes:
Durán et al. (2015). Derivados semisintéticos de cucurbitacinas aisladas de plantas medicinales. Reunión Internacional de Investigación en Productos Naturales. San Carlos, Sonora: USON.
Fonseca, Eulalio. 2012. Comentario Personal. Diplomado Internacional en Horticultura Protegida. Intagri – Universidad de Almería.
Krischik, D. W. (1989). Variation and Function of Cucurbitacins in Cucurbita: An Examination of Current Hypotheses. The University of Chicago Press, 766-786.
Rhoades, H. (s.f.). Gardening Know How. Recuperado el 23 de Septiembre de 2015: http://www.gardeningknowhow.com/edible/vegetables/cucumber/what-causes-bitter-cucumber.htm
UC Davis. Vegetable Research and Informacion Center. Recuperado el 23 de Septiembre de 2015, de Vegetable Research and Informacion Center: http://vric.ucdavis.edu/pdf/cucumber.pdf