Wednesday, July 6th
9:00 - 10:30

The multifaceted challenges of plant nutrition

Walter Horst, Germay

10:30 - 10:50

Coffee break and time to visit posters and stands

10:50 - 12:20

Fertilization considering absorption curves

Floria Bertsch, Costa Rica

12:20 - 12:40

Coffee break and time to visit posters and stands

12:40 – 14:10

Efficient use of nitrogen fertilizers

Heitor Cantarella, Brazil

14:10 - 16:00

Lunch Time

16:00 - 17:30

Functions of Boron in crops and strategies to apply it in crops

Patrick Brown, USA

17:30 – 17:45

Technical lecture from sponsor
Thursday 7th of July
9:00 - 10:30

Companion cation effect in the use of phosphites

Francisco Neave, México

10:30 - 10:50

Coffee break and time to visit posters and stands

10:50 - 12:20

Plant adaptations to soil acidity

Walter Horst, Germany

12:20 - 12:40

Coffee break and time to visit posters and stands

12:40 – 14:10

Use of Plant Growth Regulators to Solve Production Problems and Increase Grower Income

Carol Lovatt, USA

14:10 - 16:00

Lunch Time

16:00 - 17:30

Efficient management of foliar fertilization for crop plants

Patrick Brown, USA

17:30 – 17:45

Technical lecture from sponsor
Friday 8th of July
9:00 - 10:30

Fertirrigation of melon and watermelon

Francisco Camacho, Spain

10:30 - 10:50

Coffee break and time to visit posters and stands

10:50 - 12:20

Biodisinfection , a nutritional and healthy strategy to avoid soil fatigue

Julio Javier Tello, Spain

12:20 - 12:40

Coffee break and time to visit posters and stands

12:40– 13:20

The recommended procedures for the crop nutrition advisor

Francisco Camacho, Spain

13:20 – 13:40

Technical lecture from sponsor and closure
Congress speakers:
Dr. Walter J. Horst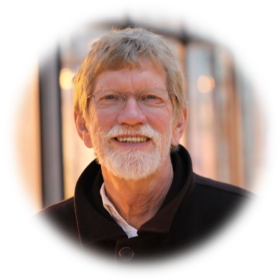 Recognized plant nutrition scientist, holds a PhD degree from the Technical University of Berlin, Germany and postdoctoral fellow at the International Institute of Tropical Agriculture in Ibadan. He has more than 160 published articles in international journals on topics related to plant nutrition, with emphasis on the management and adaptation of plants to adverse conditions of acidic and saline soils. Outstanding professor of the Institute of Plant Nutrition Leibniz University of Hannover, Germany, he has held numerous posts, some that stand out as the presidency of the "German Society of Plant Nutrition" (1993-1997) and presidency of the "International Plant Nutrition Council" (1997-2001). He is a member of the editorial board of scientific journals Plant Nutrition and Soil Science, Biology and Fertility of Soils and Field Crops Research.
Dr. Heitor Cantarella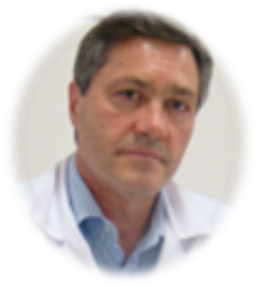 He graduated in 1974 in agronomy from the State University Paulista Júlio de Mesquita Filho of Brazil. He has a Master's and Doctorate in agronomy from Iowa State University, USA. He currently serves as a researcher and director of the Center for Soil and Environmental Resources Agronomic Institute of Campinas, Brazil. He has extensive practical and scientific experience in agronomy with emphasis on soil fertility, fertilization and crop nutrition, mainly in the following topics: soil testing, fertilizer recommendations, efficiency in the use of fertilizers and nitrogen. He has also been devoted to studies evaluating the sustainability of biofuel production. He has published over 120 articles in prestigious journals, written 9 books and 60 book chapters on issues of soil fertility and crop fertilization. In 2015 he was one of 10 scientists awarded by FAO - UN with the Heroes Award from the Green Revolution of Brazil for his contribution to his country's place among the nation's elite in food production. He is a reviewer for several international magazines such as Field Crops Research, Journal of Plant Soil and Environment, Global Change Biology Bioenergy, among others.
Dr. Francisco Camacho Ferre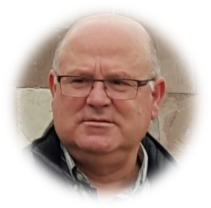 For more than 20 years he directed protected crop farms, showing excellent results and yields in Almería, Spain. He has a Master's in agricultural enterprises and a Doctorate in agronomy from the University of Almeria. He is Intensive Horticulture professor at the Department of Plant Production and Technical Director of the UAL - ANECOOP Foundation. Expert International Consultant (U.N.) in the draft alternatives to methyl bromide and sole administrator of Technology Based Company Mip System Agro, he has participated in 85 courses in countries of Europe and the Americas on specialized breeding of vegetable seedlings. He is the author and coauthor of 17 books, 28 chapters and 59 national and international scientific articles. He has done technical consulting in more than 10 countries in Latin America.
Dr. Javier Tello Marquina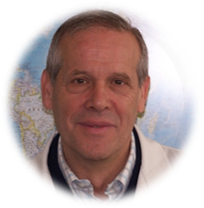 Director of plant production at the University of Almeria and professor at the department of plant protection, he has been educated in several European countries where he has specialized in plant diseases. He has directed more than 15 research projects, 14 doctoral theses and published over 200 articles in national and international journals. He has published eight scientific books on the subject of plant pathology. He is a consultant of the United Nations on the issue of the withdrawal of methyl bromide. He has been a consultant to the European Union and FAO on the issue of seed health. He is considered a world authority on the subject of soil diseases and their management.
Dr. Patrick H. Brown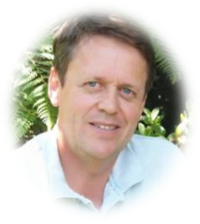 Specialist in agricultural sciences and biochemistry from the University Of Adelaide, Australia with a PhD in Agronomy from Cornell University, United States. He is currently a professor of plant nutrition at the Department of Plant Sciences at the University Of Davis, California. His research is focused on the role of micronutrients in the development and growth of plants for field applications, interactions between nutrition and disease resistance in plants. He has studied the use and effect of bio-stimulants on crops. Author of 150 scientific articles, books and chapters with important contributions in the areas of plant physiology, functions of boron and nickel in different crops and foliar fertilization. His current research focuses on optimizing the use of nutrients in crops. He was President of the International Plant Nutrition Colloquium. He also serves as advisor to governmental organizations, industries and agricultural producers.
M.Sc. Floria Bertsch Hernández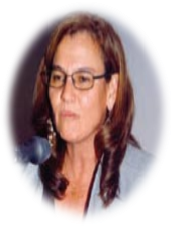 Agronomyst engineer with a Masters in Agricultural Sciences from The University of Costa Rica. Since 1982 Professor and Soil Fertility researcher at the Faculty of Agrifood Sciences at the same University. She is currently coordinator of the Soil and Foliar Analysis Laboratory in the Agricultural Research Center. She has written 7 books highlighting the "absorption of nutrients by crops" and has published numerous scientific papers on soil fertility and plant nutrition in national and international journals. She has worked in phenological studies and nutrient uptake on different crops, as well as validation of the use of this information to refine the doses and times of fertilization. She has provided advice on mineral nutrition and fertilization for commercial farms, and participated in many national and international conferences.
Dr. Carol J. Lovatt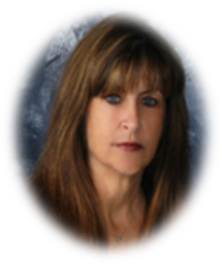 PhD from the University of Rhode Island in The United States. Since 1980 she has been professor of plant physiology at the Department of Botany and Plant Sciences at the University of California, Riverside. Her research is focused on the role of hormones and plant nutrition in regulating physiological plant processes with emphasis on flowering, fruit set and fruit development in avocado, citrus , pistachio and olive , as well as the regulation of metabolism nitrogen in response to abiotic stress. She has published scientific articles, book chapters and extension projects for these topics. In addition, the results of her research have been developed and tested new strategies in the use of plant growth regulators and foliar fertilizer applications to increase productivity and sustainability of crops.
Ing. Francisco Rodríguez Neave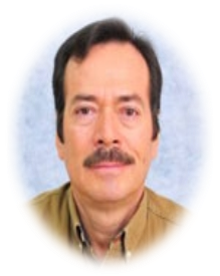 Agronomist Specialist in Soil by the Autonomous University of Chapingo. Ing. Rodriguez is a Research Professor at the Department of Soil from the same institution. His research has been channeled to soil fertility, implementation and evaluation of physiologically active organic substances use of micronutrients, foliar fertilization, organic fertilizers and use of phosphites in agricultural production. He has 24 publications in recognized scientific journals and has participated as a speaker in 21 national and International conferences on these topics. He has been advisor for 110 degree and graduate level thesis, and directed 4 final work papers for the Master in Fruit and Vegetable Production from the University of Almeria. Recognized consultant in plant nutrition for vegetable and fruit crops, he has participated in training and technical updating of the agricultural sector for federal Institutions, private companies and producer groups. He has conducted evaluations of commercial products at experimental and commercial levels.
Now you can attend this event, and listen all conferences totally in English.
We offer both modalities; face-to-face (in Guadalajara) or by internet (webinar).
For more information and register please contact us at intagri@intagri.com
Watch the next video: